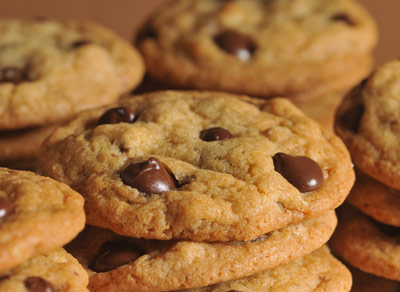 The internet abounds with scrumptious cookie recipes. Most go back for generations. Something that good definitely gets passed along. Restaurants and catering companies need to be at the forefront of this delicious foodie fanfare, and some are putting their innovative twists on old familiar favorites. Today's trend within modern gastronomy is to apply new and different techniques which make for a fresh spin-off on a familiar flavor.
Professional, as well as home bakers are always coming up with new and different tastes to satisfy every cookie lover out there. Some are adding a contemporary twist to old favorites. A friend who 'lives for the cookie,' introduced me to her latest and greatest soon to be, next cookie craze. I was happy to oblige. She called it her Sweet Potato Heavenly Pepper. I love sweet potatoes and I eat a fair share of chilies, but never combined. I never would have thought to put the two together in anything, let alone a cookie, – but then again my baking chops are noticeably lacking any creative skills. Get this; she topped them with a traditional cream cheese frosting. Can you say "yummo"?
There's a way to do things when it comes to baking. It's different from cooking in that measuring and creaming, folding, and timing is more precise. While there are many new and innovative gustatory sensations coming at us every day there's nothing like the favorites Mom used to make for us when we were growing up. Here is my Mom's sure fire technique and recipe for baking up a batch of one of my childhood favorites, Oatmeal Chip (Awesome) Cookies.
Be sure to read the helpful tips at the end of this recipe before you pull out the mixing bowls. Your only other requirement is to enjoy this family recipe.
Oatmeal Chip Cookies
You'll need:
1 cup butter
1 cup of granulated sugar
½ cup firmly packed brown sugar
2 tsp. vanilla
11/2 cups unsifted flour
1 tsp. baking soda
1 tsp. salt
1 8 oz. package butterscotch chips
2 cups oatmeal
Beat butter, eggs, sugars and vanilla until light and fluffy. Add dry ingredients; blend well with the chips and oatmeal and all other ingredients. Drop from spoon onto seasoned* baking sheets, 2″ a part. Bake in moderate oven 375° F for 8-10 minutes. Makes about 8 dozen cookies that will last in a household of 4 for about 30 minutes.
Mom's helpful hints:
1. Always use unsalted butter – no shortening or any other substitute like margarine.
1. Use medium eggs – not large. Yes this little thing can make a difference with the moisture.
1. Only use butter and eggs at room temperature so the cream beautifully.
1. Cream the butter and sugar together until they are very smooth – That's why it's called creaming.
1. Beat the eggs into the sugar, eggs mixture until the color changes and gets noticeably lighter and has a fluffy consistency.
1. Gently fold in the flour and don't over beat. Lightly mix in other condiments.
1. Use a seasoned cookie sheet – *one that is used just for cookies – makes them feel special. OK, I'm not exactly sure why this important, but I don't want to mess with perfection.
1. When pulling the cookies out of the oven put them top side down to cool. This lets the steam be released and keeps them from becoming tough.
So there you have it, Mom's Oatmeal Chip Cookies sure to please the pallet of any human on the planet at any special occasion, event or party.
Enjoy, and let me know what you think.