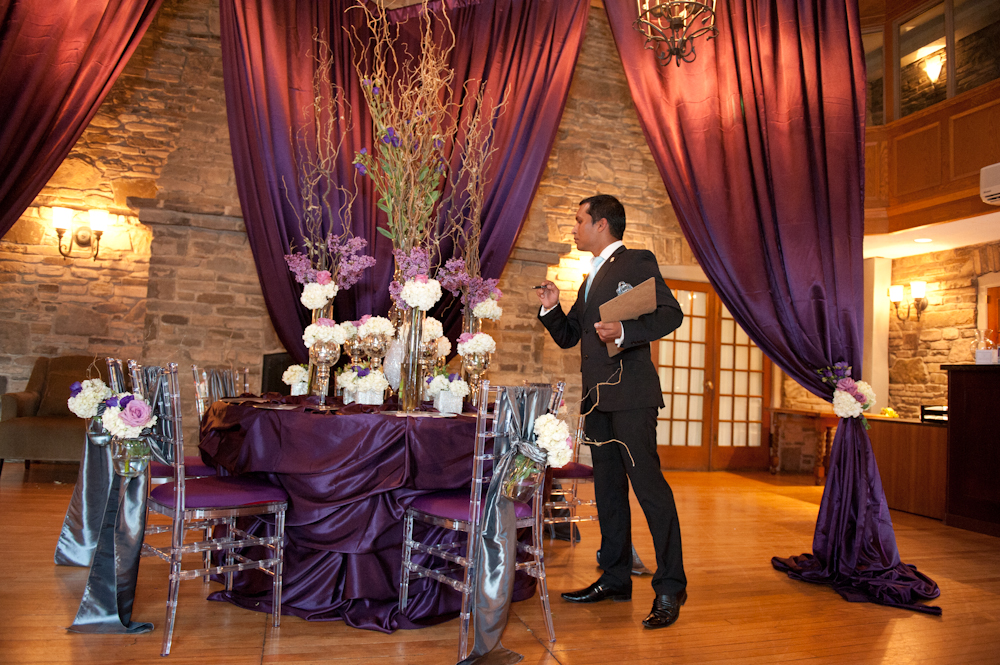 The big day was marked on the calendar. Six months from now Jennifer was going to be the bride she always wanted to be. As her Mom, I was her right hand helper and we started out like two best friends making plans. There were a few things she was very sure about. Jen knew the man of her dreams would love the setup we picked, since he owned plumbing Kitchener ON and was able to adapt to changing circumstances quite easily to meet customer expectations. Her recent experience at a friend's college graduation party convinced her that she had to hire the same catering company her friend had used– they were the best. The food was beautifully presented by professional staff, and oh so delicious. That being decided, we called and made an appointment for the following week to determine the menu.
Invitations were chosen and it all became more real than ever. With a wedding list of to-dos still two feet long, things so far were gelling beautifully and seamlessly and we were having fun. It was a very exciting time and the date was too far out for any stress to dampen our enthusiasm.
With the caterer locked in and the invitations working at the printers, next we focused on the venue. Living in the foothills outside of Denver, Jennifer had always been in love with the mountains. Evergreen would be an easy drive for the city dwellers and not too long of a haul for those coming in from out of town. Twenty-six miles west of Denver and a straight shot up Interstate 70 it seemed like the perfect location. The Lake House sits right on Evergreen Lake and is a modern lodge built in the rustic design of a log building. Mt. Evans looms in the background making it picture perfect. It has large patios and decks overlooking the Lake. The best part – it was available on her chosen dates. What more could go right???
Since we both worked full time we discussed hiring a wedding planner, but decided between her Maid of Honor and myself the three of us could pull this off without a hitch.
Jennifer wanted to have soft, vibrant colors that were a mix of sky and sea for her bridal theme. The mountain backdrop lent itself to all colors of nature. For the wedding party the flowers were a spring mix of peonies, baby's breath, muscari, roses, hyacinth and jasmine. The bridal flowers would be a classic hand-tied assortment of mountain wildflowers.
Fitting for the dresses was planned around a girls' luncheon. The guys had their tuxedo fittings after work one day, and then all met for a beer at the local brew pub. You really have to be a woman, or delightfully gay to get the full satisfaction of planning a wedding. There is so much to do and every detail must be perfect and nothing can be forgotten. The experience can be a heart warming and precious time spent with your daughter in a way that will never come around again.
Weddings are the perfect excuse to employ a limousine. A white stretch limo was arranged to pick up the bride and her bridesmaids, and a black sleek town car was organized to pick up the groom and the Best Man. Things were falling into place piece by piece.
A photographer known for her work using natural settings was referred by a friend who showed us her wedding album. We were duly impressed, but our first snafu. She was already booked for our dates. It had to happen at some point, after all, things were going so smoothly. Naturally we found another and his work looked brilliant. That task ticked off the list and Jen was well on her way to having the best day of her life.
I left the Bachelorette party in the hands of the Maid of Honor, but did arrange the rehearsal dinner to be held at the Chart House where the views looking down on Denver at night are spectacular. We wanted everyone to be impressed and this certainly fit the bill.
What was left? More than we realized, but the most important points were covered. Every day we thought of something more we wanted to add and sometimes we did and other times we figured . . . maybe not. We dropped the idea of making Bowzer the ring bearer since being a black Labrador Retriever and a wedding on a Lake didn't seem to be the best fit.
So I leave you with the good news that the day was sunny with Colorado blue skies. Jennifer was radiant. The event was everything plus more than what we could have hoped. I was in tears most of the time, but they were tears of happiness.